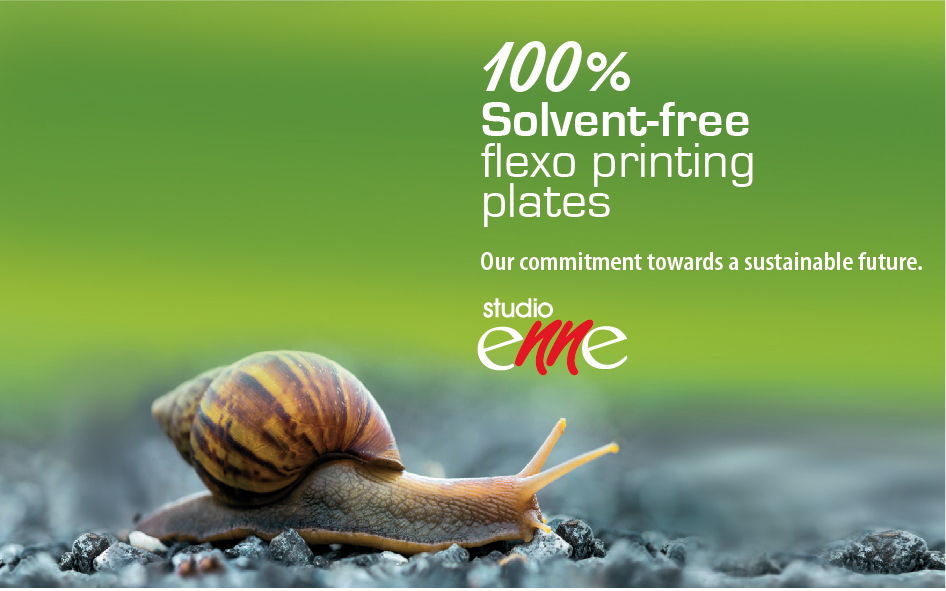 "Environmental protection is a Mission We have always strongly believed and invested in, motivated by the desire to build a Flexo company that cares about Nature. In order to carry on this project, We focused our efforts on offering an increasingly high quality by embracing the Cyrel®Fast technology to produce solvent-free printing plates".
Environmental protection is a vital part of our work and a key challenge in our society. It is the duty of every citizen to build a more sustainable present and, above all, a better future for the new generations. The last few years have witnessed a growing environmental awareness, which is strongly reflected in the packaging and flexographic industry.
At present, the system chosen by Studio Enne has the lowest environmental impact among all technologies intended for the production of printing plates for flexible packaging. Thanks to its thermal workflow, it does not generate special waste. Moreover, it involves a significant reduction in GHG emissions (up to 53%) and a lower consumption of non-renewable resources (up to 63%), thus ensuring a safer working environment.
Our constant growth along with our professional achievements confirm We are moving in the right direction, where high quality, technology and innovation come together to create a more environmentally sustainable future.